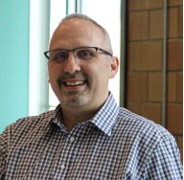 Mark is a global Tech business leader, angel investor, and business adventurist. He has held senior executive leader positions at an array of high growth tech start-ups, corporate ventures, as well as Fortune 500 companies.
Mark is Co-founder of TeamOfDefenders LLC and CEO of StorageDefender. Prior to this, Mark was a VP GM at Philips Lighting Corporation where he built a leading smart home business that experienced over 300% sales growth. He was also VP of Sales and Marketing of two tech-start-ups, one of which he helped finalize M&A with Intel/Altera.
Mark has a BS in Engineering from Rutgers University and an MBA from Lehigh University. He holds 11 patents and is recognized for his combination of vision, passion, and desire to build whether it be a company, a mission, the local entrepreneurial community or most importantly his own family.
Nathan is an accomplished Product Development & System Solution Architect with extensive deployments of IoT Hardware & Software solutions. He has led the commercialization and automation of over 200 innovative industrial and technology projects.
Nathan is presently Co-founder of TeamOfDefenders LLC and COO of StorageDefender LLC. Previously, Nathan was Founder and President of Lumen Solutions, Inc, an engineering R&D, product development company he led for 13 years. Earlier, Nathan was a Senior Test Engineer at Schlumberger and Product Engineer at Texas Instruments. He is a licensed Professional Engineer in the state of Texas and holds multiple patents.
Nathan has three degrees: a BS and MS in Electrical Engineering along with an MBA. He is recognized for his broad and deep technology exposure, which in instrumental in QV Partners quickly being able to ascertain technology feasibility of a wide variety of proposed ventures and the resourcing requirements to complete development and productization.